Analisis Motivasi Berprestasi Siswa SMAN 8 Makassar dalam Belajar Biologi
Taiyeb A. Mushawwir
(1*)
, Bahri Arsad
(2)
, Razak Rezky Batari
(3)
,
(1)&nbspState University Of Makassar
(2)&nbspUniversitas Negeri Makassar
(3)&nbspUniversitas Negeri Makassar
(*) Corresponding Author
DOI:
https://doi.org/10.35580/bionature.v13i2.1430
Abstract
Penelitian ini merupakan penelitian deskriptif yang bertujuan untuk mendapatkan gambaran tentang motivasi berprestasi siswa untuk belajar Biologi di Kelas XI IPA SMA Negeri 8 Makassar. Sample penelitian ini adalah siswa Kelas XI IPA 3 dan  XI IPA 4 SMA 8 Makassar semester genap tahun ajaran 2011/2012 yang berjumlah 80 orang yang diperoleh dengan menggunakan teknik simple random sampling. Data yang diperoleh dari instrument penelitian merupakan angket model rating scale dengan rentang nilai 1-5 untuk mengukur nilai motivasi berprestasi siswa. Data yang telah diperoleh selanjutnya dianalisis dengan menggunakan teknik analisis deskriptif. Hasil penelitian menunjukkan rata-rata nilai motivasi berprestasi siswa untuk belajar biologi sebesar 124.44 (tinggi) berdasarkan skala kategori motivasi berprestasi.
Article Metrics
Abstract view : 558 times | PDF view : 1680 times
Refbacks
There are currently no refbacks.
Copyright (c) 2015 bionature
Published By:

Jurusan Biologi 
Fakultas Matematika dan Ilmu Pengetahuan Alam
Universitas Negeri Makasar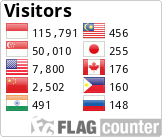 Contact Person
Hartono
Biology Department, Mathematics and Science Faculty
Universitas Negeri Makassar
Jl. Daeng Tata Raya, Parang Tambung, 90224 Makassar, Indonesia
Hp: +62812 8911 4162
email: bionature@unm.ac.id 
Website: https://ojs.unm.ac.id/bionature    

Journal Bionature is licensed under a Creative Commons Attribution- NonCommercial-ShareAlike 4.0 International License.