Perbandingan Variasi Media Alternatif dengan Berbagai Sumber Karbohidrat Terhadap Pertumbuhan Candida albicans
Erpi Nurdin
(1*)
, Gaby Maulida Nurdin
(2)
,
(1)&nbspPoliteknik Kesehatan Ternate
(2)&nbspUniversitas Sulawesi Barat
(*) Corresponding Author
DOI:
https://doi.org/10.35580/bionature.v21i1.13920
Abstract
Abstract. In the growth of microorganisms such as fungi, it is necessary to grow a medium that can provide nutrients and as an energy source. Other alternative carbohydrate sources include potatoes, breadfruit, sago, and cassava, which is a distinctive and easy to find food companion. This type of research is descriptive with cross sectional design that aims to determine the difference in alternative media variation from various sources of carbohydrate to Candida albicans. The samples were then made to be the treatment for the creation of alternative media from various carbohydrate sources that further carried out the growth test against Candida albicans. The results of the study are the average growth of colonies on alternative media from Potato carbide sources, namely 655 colonies, breadfruit 1380 colonies, cassava 862 colonies, 372 sago colonies, and semi-synthetic media as a control of 874 colonies. This indicates there is growth of Candida albicans on all alternative media so that it can be used as an alternative medium of fungi growth, as well as the best growth of Candida albicans found in the media Breadfruit Dextrose Agar. Keywords: alternative media, carbohydrate sources, Candida albicans
Article Metrics
Abstract view : 43 times | PDF view : 7 times
Refbacks
There are currently no refbacks.
Copyright (c) 2020 Erpi Nurdin, Gaby Maulida Nurdin

This work is licensed under a
Creative Commons Attribution-NonCommercial-ShareAlike 4.0 International License
.
Published By:

Jurusan Biologi 
Fakultas Matematika dan Ilmu Pengetahuan Alam
Universitas Negeri Makasar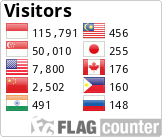 Contact Person
Arsad bahri
Biology Department, Mathematics and Science Faculty
Universitas Negeri Makassar
Jl. Daeng Tata Raya, Parang Tambung, 90224 Makassar, Indonesia
Hp: +62813-3450-3202
email: bionature@unm.ac.id 
Website: https://ojs.unm.ac.id/bionature