Analisis Kadar Nikotin dalam Tembakau Tongka Kabupaten Bantaeng
Tumbel Maria
(1*)
,
(1)&nbspState University Of Makassar
(*) Corresponding Author
DOI:
https://doi.org/10.35580/bionature.v11i2.1383
Abstract
This research aim to to know nicotine rate which implied in processed tongka tobacco simply in District Bantaeng, because the tobacco don't have lable. This Research benefit to give information at society; what nicotine rate in tongka tobacco within measure to be consumed or not. Nicotine have toksis; besides can addictive or depended also can generate is cancercous. Determining rate nicotine can do it with Titration Asidimetri method. Sampel research consist tobacco which circulate in four market in District Bantaeng. Pursuant to result of research, tongka tobacco nicotine rate which circulate in Lambocca' Market 1,92%, Induk market 1,79%, Dampang market 1,67% and Banyorang market 1,50%. The Nicotine rate altogether smaller than enabled by Industrial Standard of Indonesia that is 2%.
Article Metrics
Abstract view : 1255 times | PDF view : 1975 times
Refbacks
There are currently no refbacks.
Copyright (c) 2015 bionature
Published By:

Jurusan Biologi 
Fakultas Matematika dan Ilmu Pengetahuan Alam
Universitas Negeri Makasar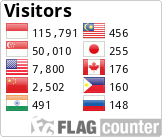 Contact Person
Hartono
Biology Department, Mathematics and Science Faculty
Universitas Negeri Makassar
Jl. Daeng Tata Raya, Parang Tambung, 90224 Makassar, Indonesia
Hp: +62812 8911 4162
email: bionature@unm.ac.id 
Website: https://ojs.unm.ac.id/bionature    

Journal Bionature is licensed under a Creative Commons Attribution- NonCommercial-ShareAlike 4.0 International License.