Analisis Kadar Glukosa Pada Tepung Umbi Amorphophallus sp.
. Syamsiah
(1*)
, . Hartati
(2)
,
(1)&nbspState University Of Makassar
(2)&nbspUniversitas Negeri Makassar
(*) Corresponding Author
DOI:
https://doi.org/10.35580/bionature.v11i2.1379
Abstract
This research purpose to know the impact of long fermentation with yeast to suweg tuber to know the value of dissolve glucose. The dissolve glucose between times of fermentation about 24 hours, 48 hours and 72 hours. This research used free variable which was long fermentation and bound variable is glucose value of flour in suweg tuber fermentated. To know the impact of this research, used the "RAL" method. Certainly of glucose value do with Anthrone method used spectrophotometer. The result of research pointed long impact fermentation in glucose value of suweg tuber fermentated. Value of dissolve glucose in suweg tuber fermentated has times of fermentation about 24 hours, 57,77 ppm: 48 hours 76,60 ppm and 72 hours 98,19. At last it should conslused that as long as fermentation (72 hours) make highest glucose (98,19 ppm
Article Metrics
Abstract view : 274 times | PDF view : 915 times
Refbacks
There are currently no refbacks.
Copyright (c) 2015 bionature
Published By:

Jurusan Biologi 
Fakultas Matematika dan Ilmu Pengetahuan Alam
Universitas Negeri Makasar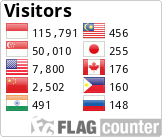 Contact Person
Hartono
Biology Department, Mathematics and Science Faculty
Universitas Negeri Makassar
Jl. Daeng Tata Raya, Parang Tambung, 90224 Makassar, Indonesia
Hp: +62812 8911 4162
email: bionature@unm.ac.id 
Website: https://ojs.unm.ac.id/bionature    

Journal Bionature is licensed under a Creative Commons Attribution- NonCommercial-ShareAlike 4.0 International License.