A B C D E F G H I J K L M N O P Q R S T U V W X Y Z All
Y
Yamin, Muhammad Richsan
, Nalanda University (India)
Yanti, Christie Novri
, UNIVERSITAS NEGERI MAKASSAR (Indonesia)
Yenni, Yusuf
, Universitas Hasanuddin (Indonesia)
Yuliastuti, .
, Universitas Gadjah Mada (Indonesia)
Yusal, Muh Sri
, Sekolah Tinggi Keguruan dan Ilmu Pendidikan Pembangunan Indonesia (Indonesia)
Yusminah, Hala
, Universitas Negeri Makassar (Indonesia)
Yusuf, Yenni
, Universitas Hasanuddin (Indonesia)
Yusuf, Yusnaeni
, Universitas Gadjah Mada (Indonesia)
1 - 8 of 8 Items
Published By:

Jurusan Biologi 
Fakultas Matematika dan Ilmu Pengetahuan Alam
Universitas Negeri Makasar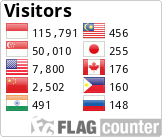 Contact Person
Hartono
Biology Department, Mathematics and Science Faculty
Universitas Negeri Makassar
Jl. Daeng Tata Raya, Parang Tambung, 90224 Makassar, Indonesia
Hp: +62812 8911 4162
email: bionature@unm.ac.id 
Website: https://ojs.unm.ac.id/bionature    

Journal Bionature is licensed under a Creative Commons Attribution- NonCommercial-ShareAlike 4.0 International License.