Keanekaragaman Gastropoda Di Kawasan Hutan Mangrove Alami Di Daerah Pantai Kuri Desa Nisombalia Kecamatan Marusu Kabupaten Maros
Nurfitriani Nurfitriani
(1*)
, Wiharto Caronge
(2)
, Ernawati S Kaseng
(3)
,
(1)&nbspUNIVERSITAS NEGERI MAKASSAR
(2)&nbspUNIVERSITAS NEGERI MAKASSAR
(3)&nbspUNIVERSITAS NEGERI MAKASSAR
(*) Corresponding Author
DOI:
https://doi.org/10.35580/bionature.v18i1.5590
Abstract
Abstract. This research aimed to note the abundance and diversity of Gastropode on natural mangrove forest at Kuri beach, Nisombalia village-Maros regency. This research conducted by line transect method which was arallel to coastline. The location of sampling had been taken on four stations. Each station comprises of 3 plots sized 1 x 1 metre. The obtained species were identified based on morphological characteristic. The index of diversity and abundance were analyzed with Simpson formula. The result of this study revealed 18 species of 8 families gained from 418 species of Gastropode, which were comprise of Telescopium telescopium, Cerithidea djadjaransis, Tylomeliana toradjarum, Cerithidea cingulata, Littorina scabra, Terebralia sulcata, Cassais semigranosa, Rhinclavis vertagus, Hemifusus ternatarus, Pseudovertagus aluco, Cerithium litteratum, Sphaerassiminea miniata, Cassidula aurisfelis, Cypraea tigris, Strombus luhuanus, Cancellaria scalata. Index of dominance (D) for each station respectively 39, 0.15, 0,22 and 0.27. While the index of diversity (D') were respectively gained 0.61, 0.85, 0.78 and 0.73. The highest presentation of abundance was Littorina scabra (16 %) while the lowest presentation (0.2 %) obtained by Murex trapa, Cypraea tigris, Tylomeliana toradjarum and Hemifusus ternatanus.
Keywords: Gastropode, Mangrove, Index of Diversity, Index of Abundance.
Article Metrics
Abstract view : 361 times | PDF view : 190 times
Refbacks
There are currently no refbacks.
Copyright (c) 2018 bionature
Published By:

Jurusan Biologi 
Fakultas Matematika dan Ilmu Pengetahuan Alam
Universitas Negeri Makasar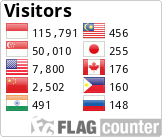 Contact Person
Arsad bahri
Biology Department, Mathematics and Science Faculty
Universitas Negeri Makassar
Jl. Daeng Tata Raya, Parang Tambung, 90224 Makassar, Indonesia
Hp: +62813-3450-3202
email: bionature@unm.ac.id 
Website: https://ojs.unm.ac.id/bionature