Efektifitas Tanaman Jirangau (Acorus calamus) dan Tanaman Kangkung Air (Ipomoea aquatica) Dalam Menurunkan Kadar Amoniak (NH3) Pada Limbah Cair RSUD Kota Bitung
Sri Seprianto Maddusa
(1*)
, Chreisye K.F. Mandagi
(2)
,
(1)&nbspUniversitas Sam Ratulangi Manado
(2)&nbspUniversitas Sam Ratulangi Manado
(*) Corresponding Author
DOI:
https://doi.org/10.35580/bionature.v18i1.5581
Abstract
Abstract. Ammonia in hospital wastewater comes from the process of reshuffling of amino acids by various types of aerobic and anaerobic bacteria (Aminullah et al, 2015). Large amounts of ammonia can be toxic and may interfere with aesthetics as they can produce a pungent odor and eutrophication in the surrounding area (Titiresmi and Sopiah, 2006). Therefore it takes innovation in lowering ammonia levels by using plants as biofilter. The purpose of this research is to see the effectiveness of Jirangau (Acorus calamus) and kangkung air (Ipomoea aquatica) plants in reducing ammonia (NH3) in RSUD wastewater from Bitung City. This research method is quasi-experiment with time series design. The main concern of this type of research is the effect of treatment. The results showed that the ammonia concentration at the beginning of the experiment was 3.18 mg / l. In Jirangau-covered containers, there was a decrease of ammonia content up to 0.025 mg / l (99.21%) on the 15th day and planted with water kangkung 0.042 mg / l (98.67%) on the 15th day. From these results, it is concluded that Jirangau plants are more effective than watercress plants in purifying ammonia levels in wastewater. It is therefore advisable to use aquatic plants in lowering the ammonia content in wastewater. Keywords: ammonia, jirangau, watercress.
Article Metrics
Abstract view : 515 times | PDF view : 73 times PDF view : 55 times
Refbacks
There are currently no refbacks.
Copyright (c) 2018 bionature
Published By:

Jurusan Biologi 
Fakultas Matematika dan Ilmu Pengetahuan Alam
Universitas Negeri Makasar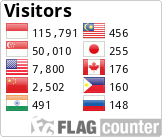 Contact Person
Hartono
Biology Department, Mathematics and Science Faculty
Universitas Negeri Makassar
Jl. Daeng Tata Raya, Parang Tambung, 90224 Makassar, Indonesia
Hp: +62812 8911 4162
email: bionature@unm.ac.id 
Website: https://ojs.unm.ac.id/bionature    

Journal Bionature is licensed under a Creative Commons Attribution- NonCommercial-ShareAlike 4.0 International License.