Efektivitas Antioksidan Likopen Pada Buah Tomat (Lycopercisum esculentum) Terhadap Normalitas dan Abnormalitas Spermatozoa Sapi Bali dengan Metode Swim up.
Syuhriatin Syuhriatin
(1*)
,
(1)&nbspUNIVERSITAS ISLAM AL-AZHAR
(*) Corresponding Author
DOI:
https://doi.org/10.35580/bionature.v22i1.20604
Abstract
Abstract. This research is a type of experimental research carried out in a laboratory with the aim of knowing a symptom or effect that arises as a result of certain treatments. The research was conducted at the Immunobiology Laboratory, Faculty of Mathematics and Natural Sciences, Mataram University. The material used in the study was 1 male Bali cow, about 3.5 years old with a cow weight of 460 kg, which the semen was collected using an artificial vagina. The experimental design used in this study was a completely randomized design which was arranged in a factorial design consisting of 3 (three) factors. The first factor is the difference in layer (L) which consists of 2 (two) levels, namely the Upper Layer (LA) and the Lower Layer (LB). The second factor is the concentration of tomato lycopene (P) consisting of 5 (five) levels, namely: 0% (P0), 5% (P1), 10% (P2), 15% (P3) and 20% (P4). The third factor is storage time (H) which consists of 6 (six factors), namely 1 day (H1), 2 days (H2), 3 days (H3), 4 days (H4), 5 days (H5) and 6 days. (H6). The three factors combined to produce 60 treatment combinations, each treatment combination was repeated 6 (six) times so that there were 360 experimental units. The results of the analysis of variance showed that the addition of the tomato fruit lycopene antioxidant and the separation by the swim up method had no significant effect (P> 0.05) on the normality and abnormality of spermatozoa. The addition of tomato fruit lycopene antioxidants and the separation using the swim up method did not have an effect on increasing spermatozoa abnormalities, but did not have a negative effect on the spermatozoa of bali cattle.
Keywords: antioxidant, tomato fruit, spermatozoa, bali cow
Article Metrics
Abstract view : 204 times | PDF view : 62 times
Refbacks
There are currently no refbacks.
Copyright (c) 2021 Syuhriatin Syuhriatin

This work is licensed under a
Creative Commons Attribution-NonCommercial-ShareAlike 4.0 International License
.
Published By:

Jurusan Biologi 
Fakultas Matematika dan Ilmu Pengetahuan Alam
Universitas Negeri Makasar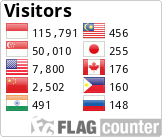 Contact Person
Hartono
Biology Department, Mathematics and Science Faculty
Universitas Negeri Makassar
Jl. Daeng Tata Raya, Parang Tambung, 90224 Makassar, Indonesia
Hp: +62812 8911 4162
email: bionature@unm.ac.id 
Website: https://ojs.unm.ac.id/bionature    

Journal Bionature is licensed under a Creative Commons Attribution- NonCommercial-ShareAlike 4.0 International License.