Analisis Kualitas Air Sumur di Sekitar Aliran Sungai Maros Ditinjau dari Segi Mikrobiologi (Studi Kasus pada Desa Borikamase Kecamatan Maros Baru Kabupaten Maros)
. Firdaus Daud
(1*)
,
(1)&nbspState University Of Makassar
(*) Corresponding Author
DOI:
https://doi.org/10.35580/bionature.v9i2.150
Abstract
This research aimed at (1) describing the quality of the population's well water at Borikamase Village of Maros Baru district, Maros regency along Maros river viewed from microbiological aspect; (2) knowing whether the population's well water along Maros river can properly be consumed viewed from mikrobiological aspect.  This reseacrh was a descriptive-qualitative research, that is, a research carried out investigate whether the population's well water contains microbes so that it can be determined whether or not it can be consumed properly or is in accord with the regulation as stated in health minister's Decision No. 416/MENKES/PER/IX/1990 of the republic of Indonesia. The population of this research consisted of all population's wells along the river at Borikamase Village. The samples were taken be using stratified random sampling by dividing to sub-areas, each of which consisted of seven wells. The data were collected by using the results of laboratory analysis of the microbes contained in the well water and then compared it wich the regulation as stated in Health Minister's Decisions No. 416/MENKES/PER/IX/1990. The results of analysis of laboratory Depkes indicate thet the mean of resident well contain 1295 cell Coliform and 960 cell Escherichia coli per 100 ml irrigate the sample of this means exceeding rule specified by regulation of Menkes RI. No. 416/MENKES/PER/IX/1990 of concerning clean water quality conditions manely 50 and 10 cell Coliform to irrigate non pipe and irrigate the pipe. So that the water cannot be properly consumed. Therefore, it is suggested that the results of this research be the input to the government officials as policy makers, and that the community in general make them as reading material and reference.
Keywords: quality of well water, mikrobiological
Article Metrics
Abstract view : 359 times |
Refbacks
There are currently no refbacks.
Copyright (c)
Published By:

Jurusan Biologi 
Fakultas Matematika dan Ilmu Pengetahuan Alam
Universitas Negeri Makasar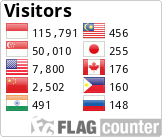 Contact Person
Hartono
Biology Department, Mathematics and Science Faculty
Universitas Negeri Makassar
Jl. Daeng Tata Raya, Parang Tambung, 90224 Makassar, Indonesia
Hp: +62812 8911 4162
email: bionature@unm.ac.id 
Website: https://ojs.unm.ac.id/bionature    

Journal Bionature is licensed under a Creative Commons Attribution- NonCommercial-ShareAlike 4.0 International License.