Bukti Munculnya Malaria Resisten Artemisinin di Asia
Yusuf Yenni
(1*)
,
(1)&nbspUniversitas Hasanuddin
(*) Corresponding Author
DOI:
https://doi.org/10.35580/bionature.v14i2.1459
Abstract
Penggunaan Artemisinin based combination therapy (ACT) sebagai terapi lini pertama malaria berperan dalam keberhasilan program eliminasi malaria secara global. Karena itu, munculnya parasit resisten artemisinin di daerah Thailand-Cambodia di Asia Tenggara seperti dilaporkan oleh beberapa penelitian mendapatkan banyak perhatian karena belum tersedianya obat lain yang se-efektif ACT. Artikel ini menelaah penelitian-penelitian tersebut, yang digunakan sebagai rujukan dalam laporan malaria WHO. Kriteria terapi berupa respons adekuat secara klinis dan parasitologis atau Adequate clinical and parasitological response (ACPR) yang kurang dari 90 % dan pemanjangan klirens parasit menjadi indikator resistensi dalam penelitian tersebut. Meskipun demikian, setiap penelitian tersebut memiliki beberapa kondisi yang dapat menyebabkan bias dalam hasil penelitian, misalnya tingkat  loss-to-follow-up yang lebih tinggi pada kelompok dengan kegagalan terapi yang lebih besar, densitas parasit yang lebih besar, atau tidak tersedianya data mengenai densitas parasit awal tersebut. Dengan demikian, kegagalan terapi yang terjadi belum tentu menunjukkan penurunan respons terapi yang sesungguhnya. Kesimpulannya, belum jelas apakah parasit yang resisten artemisinin telah benaar-benar muncul di daerah tersebut.
Article Metrics
Abstract view : 264 times | PDF view : 127 times
Refbacks
There are currently no refbacks.
Copyright (c) 2015 bionature
Published By:

Jurusan Biologi 
Fakultas Matematika dan Ilmu Pengetahuan Alam
Universitas Negeri Makasar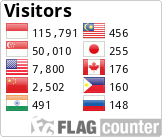 Contact Person
Hartono
Biology Department, Mathematics and Science Faculty
Universitas Negeri Makassar
Jl. Daeng Tata Raya, Parang Tambung, 90224 Makassar, Indonesia
Hp: +62812 8911 4162
email: bionature@unm.ac.id 
Website: https://ojs.unm.ac.id/bionature    

Journal Bionature is licensed under a Creative Commons Attribution- NonCommercial-ShareAlike 4.0 International License.