Identifikasi Morfologi dan Perilaku Makan Kambing Marica yang Dipelihara di Luar Habitat
Rosdiana Ngitung
(1*)
, Mushawwir Taiyeb
(2)
, Irma Suryani Idris
(3)
,
(1)&nbspUNIVERSITAS NEGERI MAKASSAR
(2)&nbspUNIVERSITAS NEGERI MAKASSAR
(3)&nbspUNIVERSITAS NEGERI MAKASSAR
(*) Corresponding Author
DOI:
https://doi.org/10.35580/bionature.v21i1.13934
Abstract
Abstract. This research is a descriptive study that aims to determine the morphological characteristics of Marica goats. That are kept outside the habitat. Observation of morphological characteristics and eating activities using 2 goats (1 male and 1 female). This research was conducted at the Biology Experiment Garden in Makassar State University. The results obtained by Marica Goat have a relatively small body dimensions, upright ears and relatively small short, short and small horns and look agile and aggressive and Marica goats during the day (09.00-16.00) do more eating activities. Keywords: Marica Goat, morphological characteristicsm and eating activities.
Article Metrics
Abstract view : 34 times | PDF view : 5 times
Refbacks
There are currently no refbacks.
Copyright (c) 2020 Rosdiana Ngitung, Mushawwir Taiyeb, Irma Suryani Idris

This work is licensed under a
Creative Commons Attribution-NonCommercial-ShareAlike 4.0 International License
.
Published By:

Jurusan Biologi 
Fakultas Matematika dan Ilmu Pengetahuan Alam
Universitas Negeri Makasar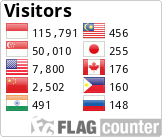 Contact Person
Arsad bahri
Biology Department, Mathematics and Science Faculty
Universitas Negeri Makassar
Jl. Daeng Tata Raya, Parang Tambung, 90224 Makassar, Indonesia
Hp: +62813-3450-3202
email: bionature@unm.ac.id 
Website: https://ojs.unm.ac.id/bionature