Jenis-Jenis Vegetasi di Area Penangkaran Burung Maleo Desa Taima Kecamatan Bualemo Kabupaten Banggai
Wahyudin Abd. Karim
(1*)
, Abd. Muin Kenta
(2)
,
(1)&nbspUniversitas Muhammdiyah Luwuk
(2)&nbspUniversitas Muhammdiyah Luwuk
(*) Corresponding Author
DOI:
https://doi.org/10.35580/bionature.v20i2.11277
Abstract
Abstract. Macrocephalon maleo an endemic bird species to Sulawesi and classified as Endangered by the IUCN and on the Government of Indonesia's list of priority species for conservation. The study was conducted in April - July 2019, data collection was taken from nesting ground of the maleo bird in Taima Village, sub district Bualemo, districs Banggai. Data were collected from two transects on 5 plots, and were analysed its relative frequency distribution. The results showed that there were 18 plant species for all plots. In tree species plots are dominated by Quassia indica (29.42%), pole type plots are dominated by Thespesia populnea (11.86%), sapling plots are dominated by Cycas sp. (9.81%) and bush species plots were dominated by Justicia sp. L (31.98%). The results others showed that habitat Maleo at both locations consisted of trees with 7-15 meters tall and shrubs. Keywords: vegetation, plant, maleo, taima village.
Article Metrics
Abstract view : 46 times | PDF view : 34 times
Refbacks
There are currently no refbacks.
Copyright (c) 2019 Wahyudin Abd. Karim, Abd. Muin Kenta

This work is licensed under a
Creative Commons Attribution-NonCommercial-ShareAlike 4.0 International License
.
Published By:

Jurusan Biologi 
Fakultas Matematika dan Ilmu Pengetahuan Alam
Universitas Negeri Makasar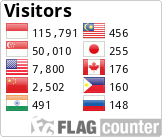 Contact Person
Arsad bahri
Biology Department, Mathematics and Science Faculty
Universitas Negeri Makassar
Jl. Daeng Tata Raya, Parang Tambung, 90224 Makassar, Indonesia
Hp: +62813-3450-3202
email: bionature@unm.ac.id 
Website: https://ojs.unm.ac.id/bionature